Airport and Facilities
SEMO Skydiving main hangar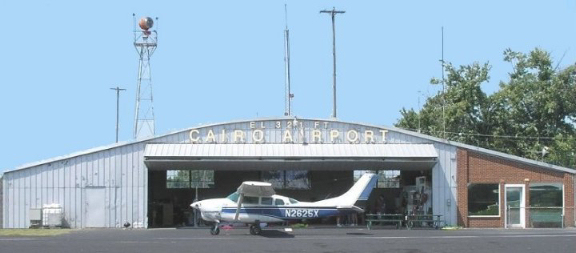 SEMO Skydiving operates a Cessna 205. This aircraft seats five jumpers comfortably to 10,500 feet.
Directions to Cairo, IL
SEMO Skydiving is located at the Cairo Regional Airport, just 3 miles off I-57(Exit 1) and Illinois Route 3, near Cairo, IL. The airport is less than 30 minutes from Sikeston, MO, 45 minutes from Cape Girardeau, MO, and less than one hour from Paducah, KY, Carbondale, IL, Poplar Bluff, MO, and Murray, KY.
The closest motel is the Quality Inn, 13201 Kessler Road (I-57 at Route 3), Cairo, IL, 62914, 618-734-0215.
The map below shows the details of how to get to the airport. For a zoomable map you can go to the Cairo Regional Airport via Google Maps.
Information for pilots about Cairo Regional Airport, KCIR
For those of you who might be flying into the airport, you can find detailed information at the AirNav web site.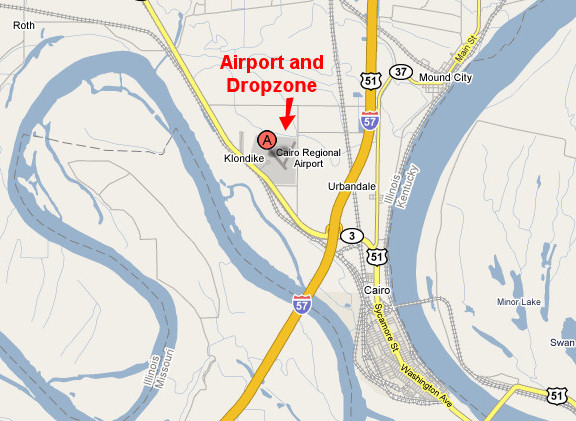 Our Airport/Drop Zone